The Cooler Master HAF 932 as it has proved itself to be a great air cooled solution for gaming enthusiasts. This box has been so cool that hardware lasts much longer than needed.
| | |
| --- | --- |
| Chassis | Cooler Master HAF 932 |
| PSU | Corsair HX1000i |
| Motherboard | MSI X570-A PRO |
| CPU | AMD Ryzen R5 3600 & Wraith Prism RGB |
| Memory | G.Skill Flare X DDR4-3200 4x8GB 16-18-18-39 |
| Storage | Intel 660p 512 GB M.2 SSD |
| Graphics Hardware | varies depending on the requirements |
| Operating System | Microsoft Windows 10 Professional x64 |
| Network | DOCIS 3 cable internet |
The Corsair power supplies have improved over time and the HX1000i dominates 99% of machines out there. Most machines have 450W-600W power supplies which is fine for a single graphics card.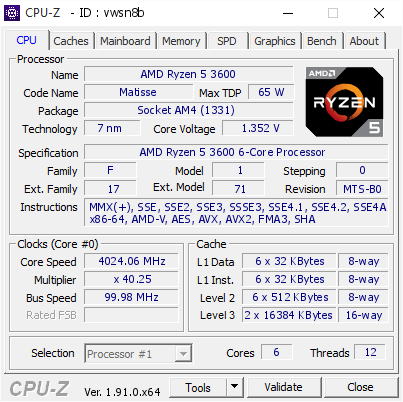 MSI motherboards have been relatively reliable. Lower cost Asus boards have not survived nearly as well. With socket AM4, the B350, X470 and X570 chipsets have all been used.
The range of video cards available varies over time with procurements made when digital coin values collapse. Old cards are bought for 10-25 cents on the dollar which saves the studio a fortune. Other video cards are procured privately.
Video cards have accumulated. This is driven by the annual marketing by AMD and nVidia selling new cards every fall. Now that GDDR6 is ramping up, new cards are coming to market now supporting it.
Gigabyte GTX 750 2GB GDDR5
EVGA GTX 1060 3GB GDDR5
Sapphire Nitro+ RX 480 8GB GDDR5 OC
The AMD Ryzen processors are very powerful and they can handle even elite graphics cards. The R5 3600 the 6 cores and 12 threads are quite adequate for handling even the most demanding games. The R5 3600 easily reaches 4.0+ GHz when the workload is high.
The 32GB of DDR4-3200 is far above the mainstream which is still largely using 8GB. The goal with more RAM is to handle the most demanding modern games which are increasingly taking advantage of resources.
A USB front panel box affords USB-C on the front panel. The rear IO on the X570-A PRO has one USB-C port as well. This affords the opportunity for new peripherals as time progresses. USB-C affords higher speeds which will allow for new opportunities for higher performance media etc. USB-C graphics are used by Apple users for some applications.