6 Seasons and a Game was released on January 9, 2021 by Moto Studios. The game was developed by The HUman Beings. 6 Seasons and a Game is a satirical first person shooter.
This game is released on Steam's early access program.
6 Seasons and a Game is a completely free, volunteer made, multiplayer, satirical parody of common thematic elements found in American broadcast television serieses (yes that's actually a word.) In this game you'll find fast paced classic arena shooter gameplay, bright colors, tons of Easter eggs. and lots of meta references. The early access version of this game will feature a classic style 8v8 map of unique characters being challenged to a paintball match by their evil doppledeaner.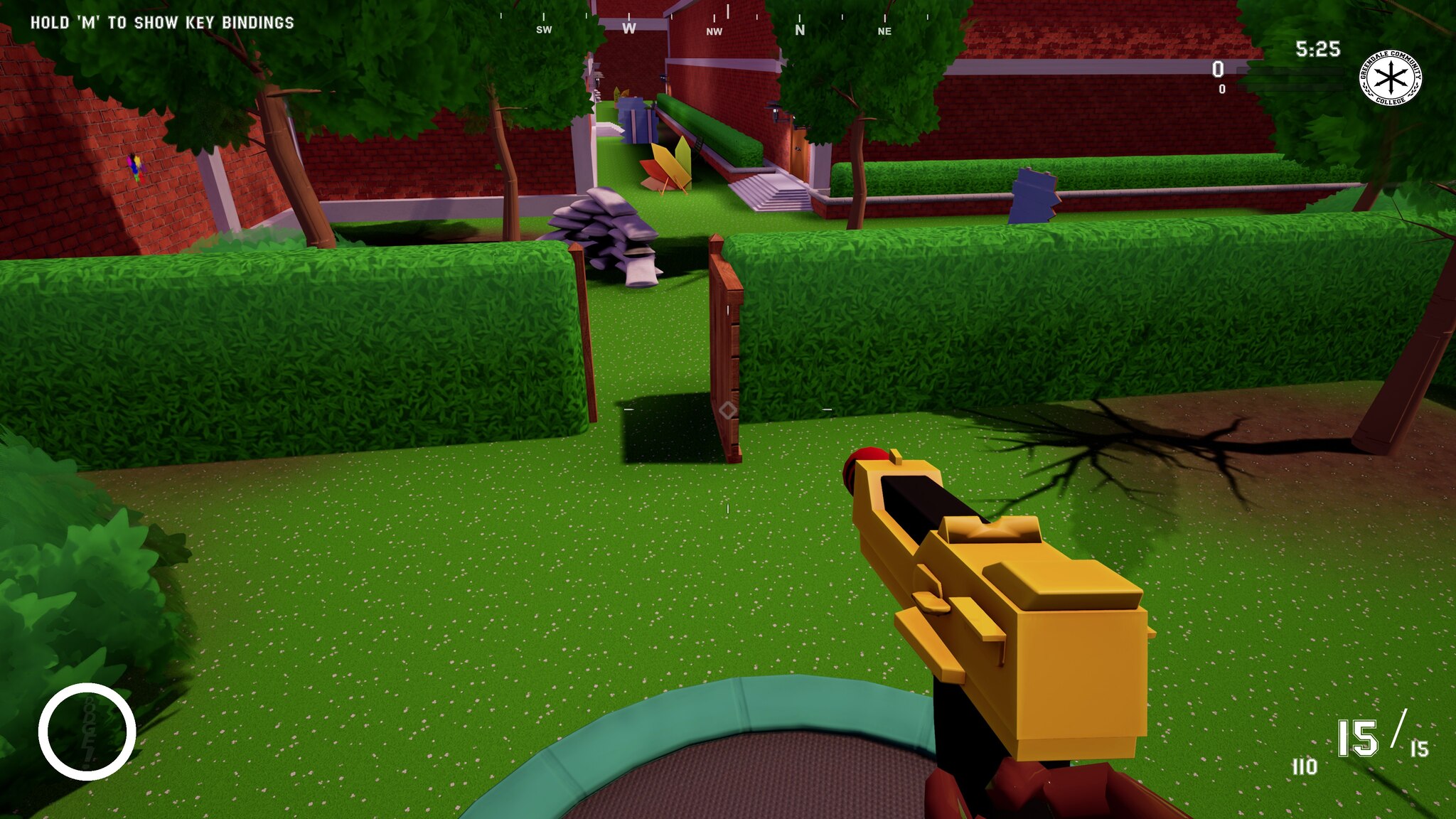 The purpose of this project is for aspiring game developers to come together as a community to gain experience and to meet different people. We hope you enjoy joining us on this journey and support the continual addition of special and unique game modes. As long as there is interest in this projects continuation and volunteers to make it happen we will strive to improve this project to make it a unique and fun gaming experience for you to enjoy.
Remember! This is a team of volunteers with limited experience in game development and this is still a very early access version. That being said, if you run into something that you think is a bug, it's actually a feature we put in to make this game unique!
This game is setup as single player or as 8v8 arena action.
| | |
| --- | --- |
| Operating System | Windows 10 x64 or better |
| CPU | Intel Core Duo or better |
| Memory | 2 GB or more |
| Hard Drive Space | 2.62 GB |
| Graphics Hardware | GTX 750 Ti 1024MB or better |
| Network | Broadband Internet Connection Required |