Hellpoint was released on July 30 2020 by tinyBuild. The game was developed by Cradle Games. Hellpoint is a third person action role playing game.
Earlier Hellpoint: The Thespian Feast was published as a standalone story in the Hellpoint universe. It continues to be available as a sample demonstration.
Cradle Games is a small team of 11 who worked on Hellpoint starting in November 2015. The expected release in 2019 was pushed back primarily due to COVID-19. Cradle Games took time to make sure the game was very stable and playable. The game has been updated several times since release fixing problems as they known. Cradle has also cleaned up the graphics problems considerably.
Hellpoint was released on the PC, PS4 and Xbox One. The co-op multiplayer features were delivered a few weeks after release. Split screen is also now supported on the PC, Mac, Linux, PS4 and Xbox One.
Hellpoint requires a controller. The gameplay mechanics do not readily lend themselves to the keyboard and mouse. I compared the game with keyboard/mouse vs controller and the controller was more natural in the game.
This Game may contain content not appropriate for all ages, or may not be appropriate for viewing at work: Frequent Violence or Gore, General Mature Content.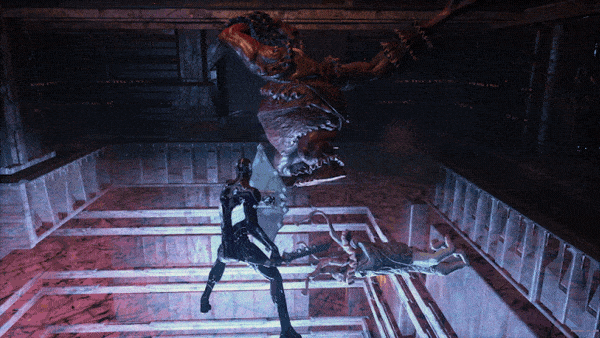 Hellpoint is a dark and challenging action RPG set in a heavily atmospheric sci-fi universe where the line between science and occultism is blurred. Immediately, the influence of the Souls-like gameplay is quite apparent but the genre is still comparatively small with about 15 games in Steam with the same souls-like tag.
I am not sure if Hellpoint is intended to be the spiritual successor for Dark Souls. Games like Remnant: From the Ashes is another similar game. The dungeon crawling is reminiscent of Darksiders as well.
Once a pinnacle of human achievement, the Irid Novo space station has fallen and it now orbits a black hole. Its ruins are now overrun by cruel interdimensional entities acting as puppets of the malevolent Cosmic Gods. Ove time the orbit causes more monsters to be respawned which changes the game difficulty considerably.
In Hellpoint, You have been created by the Author, organically printed on Irid Novo and sent on a mission to find out the unholy series of events that led to the catastrophic incident known as the Merge.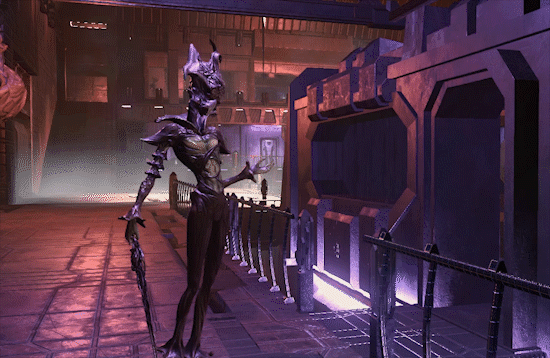 Hellpoint does a good job setting up a diversified build system with a typical arrangement of Strength, Dexterity, and Intelligence. There's a fourth: Cognition, which governs the use of ranged weapons.
Healing and Energy (Mana) regenerates with melee attacks, kind of similar to Surge 2. It's still a good system and works well here.
The inventory is very limited. There is no way to organize the various items. This make crafting harder than it need be.
There are lots of puzzles throughout Hellpoint. Sometimes items are needed to progress through the secret area. This is why the inventory needs some fine tuning.
The campaign is fairly challenging but not as bad as Dark Souls etc. There are lots of higher level opponents that are harder to kill. The player may need to attack then withdraw in a cycle to be able to progress.
| | |
| --- | --- |
| Operating System | Windows 8.1 x64 or better |
| CPU | Quad core or better |
| Memory | 6 GB or more |
| Hard Drive Space | 5715 MB |
| Graphics Hardware | GTX 760 or better |
| Network | Broadband Internet Connection Required |
Hellpoint will run with 6GB RAM at 720p but for 1080p having 8GB or more memory makes more sense. Testing the trusty old Xbox 360 controller showed full support. The more modern Xbox One controllers work fine as well.
YOUTUBE TRAILER